By train
2h from Paris Gare Montparnasse
4h from Lille and Bordeaux
4h30 from Lyon
5h10 from Strasbourg
Carsharing
You can register free of charge on Nantes Metropole's (Nantes Urban Area) carsharing site:

By Car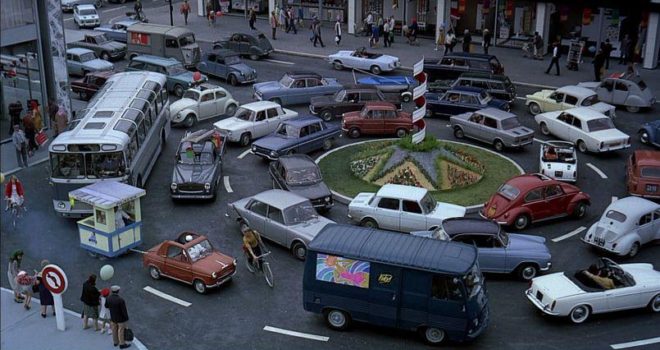 A11 from Paris via Le Mans-Angers
A83 from Bordeaux
RN 165 from Brest
RN 137 from Rennes
Parking in the city centre: Plan of city centre parking
Parking outside of the city: Leave your car in one of the urban area's 39 P+R car parks. Parking is free and from them you can easily get to the city centre by tram, Busway or local train.  The P+R are easily accessible and located on the main roads, near the exits from the ring road.
Map of P+R car parks in the urban area
By Plane
More than  60 regular and low cost flights with:
Air France – Hop – EasyJet – Ryanair – Volotea – Vueling – Transavia – Flybe – Cityjet – Air Corsica – TAP, etc.
The airport shuttle will take you directly from Nantes Atlantique International Airport to the railway station in just 20 minutes and to the city centre in 26 minutes.
From Monday to Saturday, from 5.30 to 23.15, the shuttle leaves the airport (from in front of Hall 1) and the city centre (Commerce stop) every 20 minutes. On Sundays and holidays, the shuttle runs every 30 minutes between 6.15 à 23.15.
To offset carbon emissions: GoodPlanet