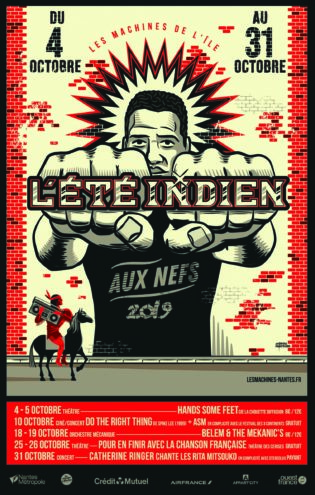 October 10th, 9pm – Special screening of  Spike Lee's Do The Right Thing and then, ASM- A State Of Mind in concert at Les Nefs des Machines de L'Île in Nantes.
Free entrance.
Do The Right Thing
The young Afro-American Mookie (Spike Lee) is a delivery ma, for a local pizzeria run by an Italian-American Sal (Danny Aiello) and his sons. Everyone goes about their daily business, but tensions begin to crystallise around community conflicts…
ASM – A State Of Mind
With 3 critically acclaimed full-length albums and over 600 shows in 25 different countries under their belt, ASM have established themselves as one of the pre-eminent hip hop acts in Europe today. Their unique brand of sophisticated, ultra-lyrical boom-bap fusion continues to serve as a refreshing reminder that hip hop can be fun, artistically ambitious, and intelligent.