2020 JURY
NABIL AYOUCH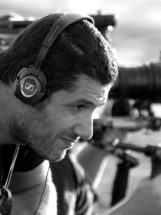 Born in Paris, French-Moroccan director and producer Nabil Ayouch lives in Casablanca. In the early 1990s, he directed many short films, such as Les Pierres bleues du desert, which revealed the actor Jamel Debbouze. In 1997, Nabil Ayouch directed his first feature film, Mektoub. This film, as well as Ali Zaoua (2000), Horses of God (official selection at 2012 Cannes Film Festival) and Razzia represented Morocco at the Oscars. He then continued with A Minute of Sun Less, Whatever Lola Wants, and the documentary My Land. Ayouch's cinema has a close grasp of contemporary Moroccan issues, as seen in Much Loved, selected for the 2015 Cannes Director's Fortnight but censored in his own country. His next film, Razzia (2017), which premiered in Toronto, tells the story of five rebellious people in Casablanca, between the 1980s and the 2000s. Nabil Ayouch is currently finishing his latest feature, Casablanca Beats, which aims to give a voice to Casablanca's suburban youth through the prism of hip-hop.
Alain GOMIS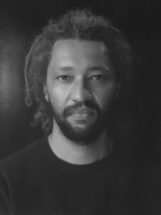 Alain Gomis is a French-Senegalese director. His first short films, Tourbillon and Petite Lumière have been selected and awarded at several international festivals.
In 2001, his first feature film, L'Afrance, won the Silver Leopard at the Lorcarno Film Festival. Andalucia followed in 2007 with Samir Guesmi, and Tey (Aujourd'hui) starring Saul Williams, which was selected in competition in Berlin and won the FESPACO Golden Stallion in 2013.
Félicité, his fourth feature film released in 2017 won the Grand Jury Prize at the Berlinale and, the same year, again won the FESPACO Golden. The film was short-listed at the Oscars 2017 to represent Senegal in the Best Foreign Film category. In 2018, he founded Yennenga Center in Dakar, a cinema and audiovisual centre.
Annemarie JACIR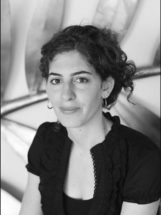 Annemarie has written, directed and produced over sixteen films. Two of her films have premiered as official selections in Cannes, one in Berlin and in Venice, Locarno, and Telluride. All three of her feature films were Palestine's official Oscar entries. Founder of Philistine Films, she collaborates regularly with fellow filmmakers as an editor, screenwriter and producer.
She has taught at Columbia, Bethlehem, Birzeit University and in refugee camps in Palestine, Lebanon and Jordan. In 2018, she was invited to join the Academy of Motion Picture Arts and Sciences and also served on the jury of the Cannes Film Festival. She is a founder of the newly established Dar Yusuf Nasri Jacir for Art and Research in Bethlehem, an artist-run space in her hometown of Bethlehem.
Shahrbanoo SADAT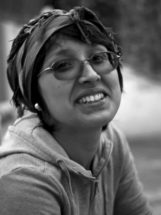 Twenty-nine-year-old Shahrbanoo Sadat is an award-winning Afghan director. Her debut feature film, Wolf and Sheep (2016) was followed by The Orphanage (2019). Wolf and Sheep won the CICAE award at the Cannes Festival's Directors' Fortnight, where her second feature was also premiered. Her films have been screened in many international film festivals in London, Chicago, Locarno and Rotterdam. Shahr is the youngest director to have been on a residency at La Cinéfondation, Cannes, when she was only 19 .