2019 JURY
JACQUES BONNAFFÉ
Actor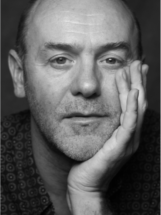 Jacques Bonnaffé trained at Lille Conservatory after doing amateur theatre and street theatre. Aged 20, he began his cinema career in Anthracite, by Édouard Niermans. His main roles have been in the films of Jean-Luc Godard, Jean-Charles Tacchella, Philippe Garrel, Tonie Marshall and Jacques Rivette. In parallel, he has pursued a career in theatre with different directors. He also devotes time to poetry and public readings, and directs plays with contemporary authors. In 2016, he received the Raymond-Devos French Language Award.
CHARLES BURNETT
Filmmaker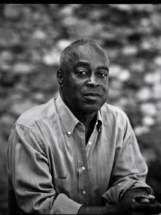 Born in Vicksburg, Mississippi on April 13, 1944, Charles Burnett moved with his family to the Watts area of Los Angeles at an early age. He describes the community of having a robust mythical connection with the South as a result of having so many Southern transplants, an atmosphere which has informed much of his work. Burnett went to UCLA, where he earned his Master of Fine Arts in Filmmaking. In 1988, Burnett received the prestigious John D. and Catherine T. MacArthur Fellowship (also known as the «genius grant»), which helped him support his young family and concentrate on his then, newest script. Killer of sheep (1978) is considered one of the most importants films of the 20th century.
ELISABETH PERLIÉ
Producer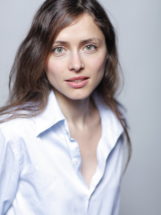 Élisabeth Perlié, graduated from Sciences-Po Paris with a postgraduate degree in political sciences and Master's in Marketing Studies and Strategy. She began her career in international sales and France TV at Gemini Films in 2003, and became head of the department one year later. In 2007, she joined Bac Films, then Le Pacte when it was set up in 2008, where she managed the international department. In 2016, she founded the New Story distribution company.
NADIA TURINEV
Producer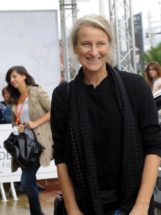 Nadia Turincev was born in 1970 in Moscow, grew up in Paris and studied ethnology at Nanterre University. Aged 16, she was preparing sandwiches for Marcello Mastroianni on the shoot of Nikita Mikhalkov's Dark Eyes, and became the set interpreter (Russian, French, English, Italian). She then worked for the Ateliers du Cinéma européen (ACE), Europa Cinemas, European Producers Club, the European Union Media Programme. She was a member of the selection committee for the Directors' Fortnight (Cannes) and artistic director for the Moscow film festival. In July 2007, she co-founded with Julie Gayet the production company Rouge International.
JULIEN SAMANI
Author & Producer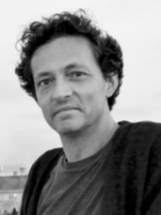 Julien Samani was born in Paris in 1973 and, from very early on, he developed a passion for photography. In 1995, he entered the École Nationale Supérieure des Arts Décoratifs (National School of Art and Design) in Paris. He then left to study at the Cooper Union School of Design in New York, where he discovered cinema technique. He returned to France in 2003, where he made his first documentary film, la Peau Trouée. The film obtained many awards, before receiving the Prix Jean Vigo. He then made Sur La Piste and Les Hommes de la Forêt 21, two documentaries which, once more, deal with men plunged into hostile environments. In 2016, his first full-length feature film Jeunesse (The Young One) had its first world screening at the Locarno International Film Festival (where it competed for the Golden Leopard)  and  was released in French cinemas, where it gained critical acclaim. At present, he is working on his next full-length feature film.