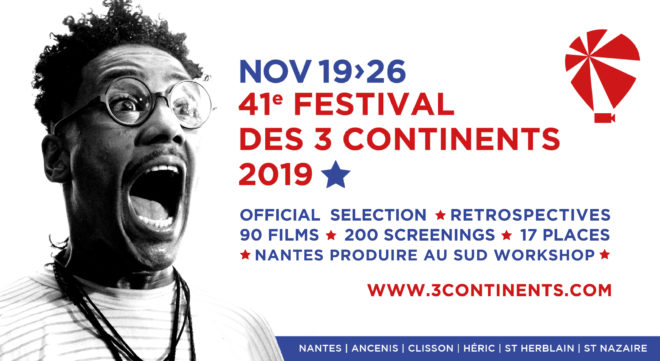 The 2019 poster, a tribute to African-American cinema
The 2019 poster created by the Agence Type echoes the flagship program of the 41st edition of the Festival: The BLACK Book of American Cinema.
The graphic principle is based on Giancarlo Esposito's portrait in Spike Lee's Do The Right Thing, released in 1989, a cult film and emblem of the urban African-American culture of the 80s.
African-American cinema will be the focus of the 41st edition with a selection of forty films (feature fictions, documentaries, shorts) as well as references to African-American history over the past 70 years. A cinema inseparable from great figures of history (artists, writers, musicians, intellectuals, militants, athletes) who marked their time and their country. The poster recalls the names of some of them.